The Climate Hazards Center regularly generates research in the forms of publications, reports, and blog posts. Such research covers a broad scope of climate-related topics that highlight the specialized expertise of CHC team members.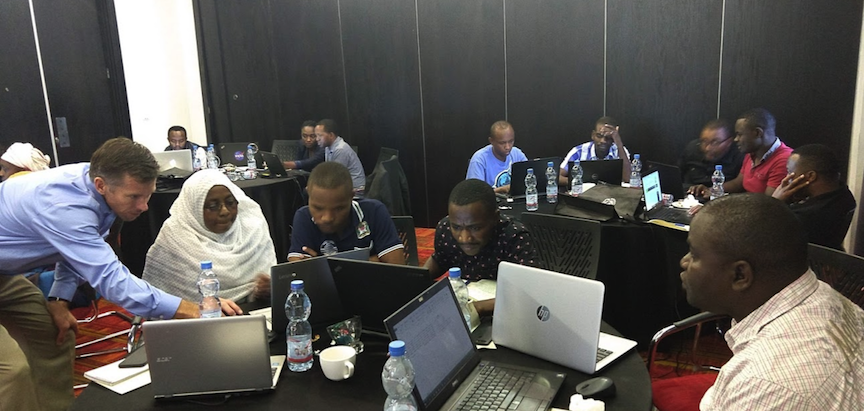 Publications
2020
Kristi R Arsenault, Shraddhanand Shukla, Abheera Hazra, Augusto Getirana, Amy McNally, Sujay V Kumar, Randal D Koster, Christa D Peters-Lidard, Benjamin F Zaitchik, Hamada Badr, Hahn Chul Jung, Bala Narapusetty, Mahdi Navari, Shugong Wang, David M Mocko, Chris Funk, Laura Harrison, Gregory J Husak, Alkhalil Adoum, Gideon Galu, Tamuka Magadzire, Jeanne Roningen, Michael Shaw, John Eylander, Karim Bergaoui, Rachael A McDonnell, James P Verdin. The NASA hydrological forecast system for food and water security applications. 2020. DOI: 10.1175/BAMS-D-18-0264.1
Emily Williams, Chris Funk, Shraddhanand Shukla, Daniel McEvoy. Quantifying Human-Induced Temperature Impacts on the 2018 United States Four Corners Hydrologic and Agro-Pastoral Drought. 2020. DOI: 10.1175/BAMS-D-19-0187.1
Augusto Getirana, Hahn Chul Jung, Kristi Arsenault, Shraddhanand Shukla, Sujay Kumar, Christa Peters‐Lidard, Issoufou Maigari, Bako Mamane. Satellite Gravimetry Improves Seasonal Streamflow Forecast Initialization in Africa. 2020. DOI: 10.1029/2019WR026259. 
2019
2018