Drought Early Warning: Theory and Practice, a book written by Chris Funk and Shrad Shukla, provides a comprehensive overview of drought-related scientific research, describes the available tools and techniques, and informs readers on how to use these tools and techniques to effectively identify, predict and communicate potential drought-related disasters. Throughout the book, the authors incorporate "climate change" as a pragmatic component of effective drought early warning, dealing explicitly with climate non-stationarity, increased climate variability, and the impacts of air temperature extremes. This comprehensive resource simultaneously addresses the physical, social and information management aspects of drought early warning. The book is available for purchase here.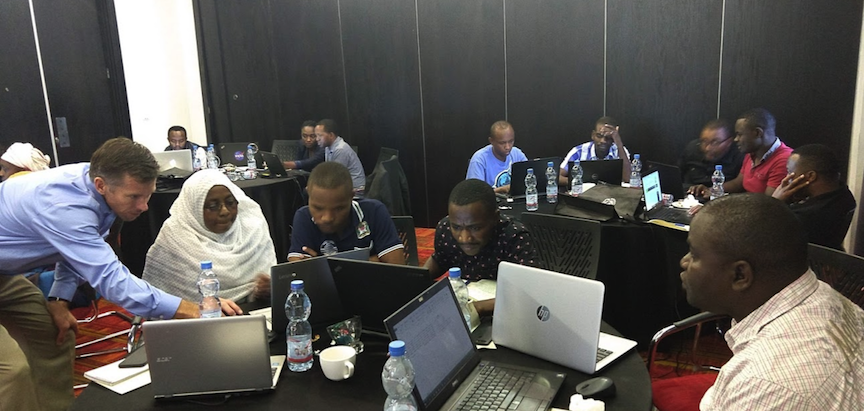 Publications
2021
Andrew Hoell, Andrea E. Gaughan, Tamuka Magadzire, Laura Harrison. The Modulation of Daily Southern Africa Precipitation by the El Niño Southern Oscillation Across the Summertime Wet Season. AMS Journal of Climate. 2021. DOI: https://doi.org/10.1175/JCLI-D-20-0379.1. 
Shraddhanand Shukla, Martin Landsfeld, Michelle Anthony, Michael Budde, Gregory J. Husak, James Rowland, Chris Funk. Enhancing the Application of Earth Observations for Improved Environmental Decision-Making Using the Early Warning eXplorer (EWX). Frontiers in Climate. 2021. DOI: https://doi.org/10.3389/fclim.2020.583509.
Shraddhanand Shukla, Greg Husak, William Turner, Frank Davenport, Chris Funk, Laura Harrison, Natasha Krell. A slow rainy season onset is a reliable harbinger of drought in most food insecure regions in Sub-Saharan Africa. Plos One. 2021. DOI: https://doi.org/10.1371/journal.pone.0242883. 
2020
2019
2018