Climate Hazards Center Partnerships & Affiliates 
The Climate Hazards Center is a 15-year old alliance of multidisciplinary scientists and food security analysts from the UC Santa Barbara Geography Department, Africa, and Latin America working alongside partners in the US Geological Survey (USGS), the National Aeronautics and Space Administration (NASA), the Famine Early Warning Systems Network (FEWS NET), the National Oceanic and Atmospheric Administration (NOAA), and the United States Department of Agriculture (USDA). This cooperative is unique in its high potential for high-profile international outreach, which includes collaborations with organizations like The Regional Centre for Mapping of Resources for Development (RCMRD), AGRHYMET Regional Centre, IGAD Climate Predicition and Applications Centre (ICPAC), the Southern African Development Community's (SADC) Climate Services (CSC), and the World Food Programme (WFP). 
Climate Hazards Center Origin
In 1985, in the wake of record famine across east Africa, FEWS NET was created by USGS and USAID to provide advance warning of potential famine events while collecting data to support humanitarian response programs. In 2003, in close collaboration with the US Geological Survey Earth Recources Observation and Science Center (USGS EROS), the Climate Hazards Group (now the Climate Hazards Center) was founded to provide further support to FEWS NET and its goal of protecting the world's most vulnerable regions and inhabitants.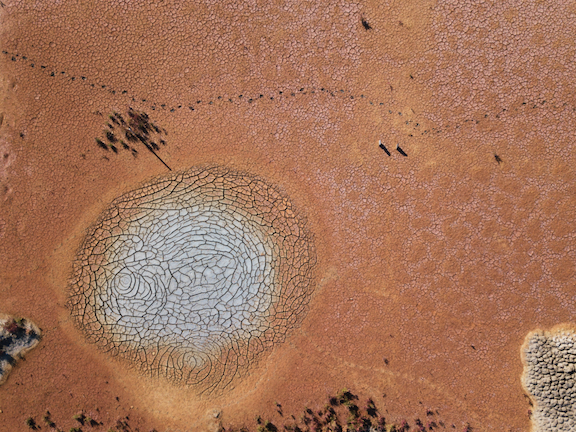 Critical Research & Timely Action: UCSB Team and Field Scientists 
The UC Santa Barbara team conducts critical climate science research, which is shared with CHC field scientists who then communicate information with key decision-makers, often serving as the vital link between climate crisis and timely humanitarian aid.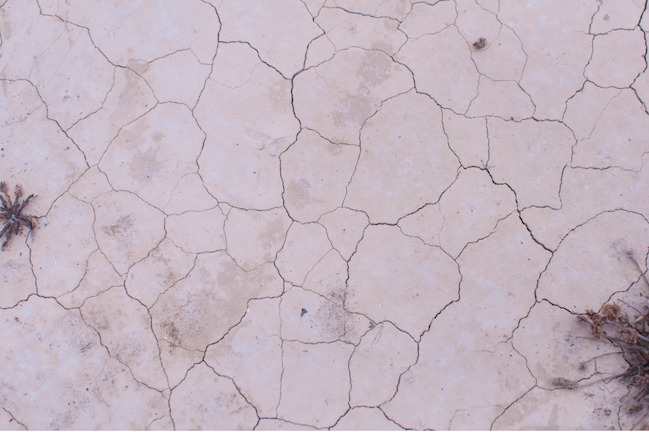 Droughts & Floods:
The Dangers of Water Extremes
In many developing nations, coping with hydrologic extremes is equivalent in cost and potential outcome to war, and in many places, the battle for water is being lost. According to a recent UN World Water Development Report, the average supply of water per person worldwide is expected to drop by a third in the next 20 years, with between 2 to 7 billion people facing crisis-level food shortages. Caught between increasing demand and shrinking opportunities, many of the global poor adapt desperately with displacements and unsustainable agricultural practices that create a spiral of land degradation. However, the impact of drought is not limited to the poorest nations. Economic growth for the Republic of South Africa, for example, with a diverse economy (only about 2% of its GDP is based on agriculture), has a strong (0.7) positive correlation with seasonal rainfall totals. 
In order for a region to thrive, balance and stability are needed, as too much water may also bring disaster. Diseases associated with wet conditions, such as malaria and Rift Valley Fever, exact a tremendous toll on people and their livelihoods, taking thousands of lives and costing billions of dollars. Such water-related diseases cause 3.4 million deaths, primarily in children, annually. Furthermore, flooding can eradicate years of painstaking effort toward economic advances in a single week or less. Such was the case for Honduras and Mozambique when struck, respectively, by hurricanes Mitch and Eline in 1998 and 2000. Economic growth in Mozambique went from 8% to 2% a year almost overnight, highlighting the extreme impact that climate has over productivity and human lives.  
 
The Solution:
Early Monitoring & Science in Action
The global water crisis has been caused by "intertia at the leadership level." Limited hydrologic science and resources contribute to this inertia. Historically, successful cultures have had the means to anticipate, mitigate, and alleviate the impacts of hydrologic extremes. Current science combines ever-growing satellite-based observations with constantly improving models of our climate, rivers, and crops to provide better information more efficiently. Science further tells us that many of the water-related emergencies of the developing world can be effectively mitigated.
Average grain yields have doubled since 1950, and per-person caloric intake has increased. Improved hydrologic forecasting and management practices can continue and even enhance this trend. For example, Ethiopia, a country chronically stricken by drought, has substantial runoff, which could be stored in ponds and used to offset the effects of drought. Stream flow models operating in near-real time and in forecast mode can identify at-risk basins, allowing the worst effects of flooding to be avoided. Seasonal precipitation forecasts can provide guidance months in advance, allowing nations to adequately prepare themselves for higher-than-normal rains, or for the specter of drought.